I've been very busy these past few weeks but I was still able to manage my time and spend some quality time with family and friends. For the last 2 weekends, I hanged out with good old friends. Last 2 weekend ago, Me and the gang (

Ann Ganda

,

Boss Liit,

Sexy Nhey

,

Papa Xtian

,

ShoeGerl Nikki

and

Naughty Gless

) went to Chic N Ribs. We had a wonderful dinner and we had a mini concierto! Yeah, we sang and we sang till out heart's content. Good thing it didn't rain that day...I guess that means we didn't suck big time. =) We also found out that Naughty Gless has a talent in singing, right Teti? She is the Perfect Artist! And Arc- she's the new VideoKe Queen, Regine Velasquez is no match for her. She knows how to sing almost all of the song in the list, whether it's an old song or novelty song...she knows it all! I really had a wonderful time with you guys even though we didn't have enough time to sit around and chitchat (because all of you are busy looking at the list of songs you want to sing..hahaha!)

On the other hand, last friday was

B

-

O

-

N

-

D

- I

-

N -

G

time for me and my old friends (my batchmates)...They are the group of people I became friends with when I just started working in AOL. I missed them so much...after a year or two, this is the first time we had dinner altogether..but sadly Ann Ganda couldn't join us. She's already 8 months pregnant that is why she wasn't able to join the fun. I sent her some pictures though..lol...Ann, inggit ka sobra alam ko..hahaha! Here are some of our pics....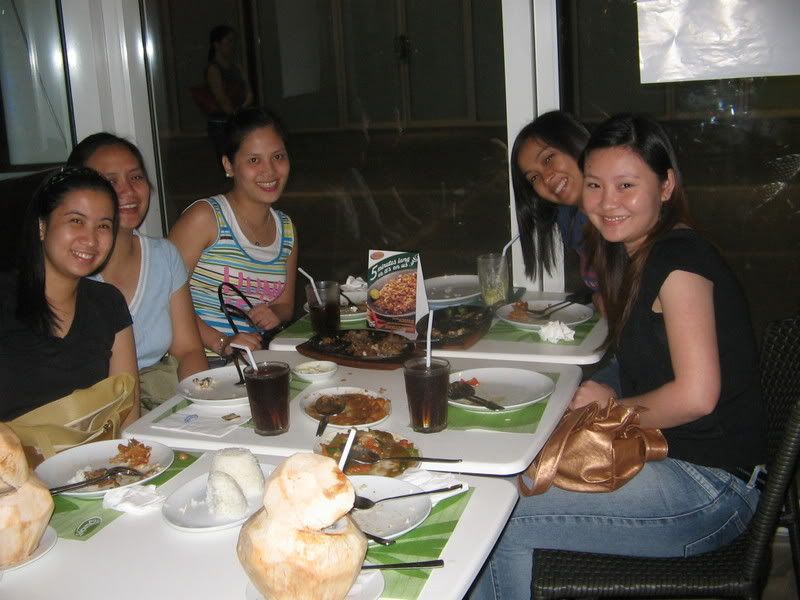 Teti :: Lamae :: Bless :: Jen:: Yours truly....
Pretty Jen :: Me ::Budong a.k.a. Super Inggo (peace Allen!)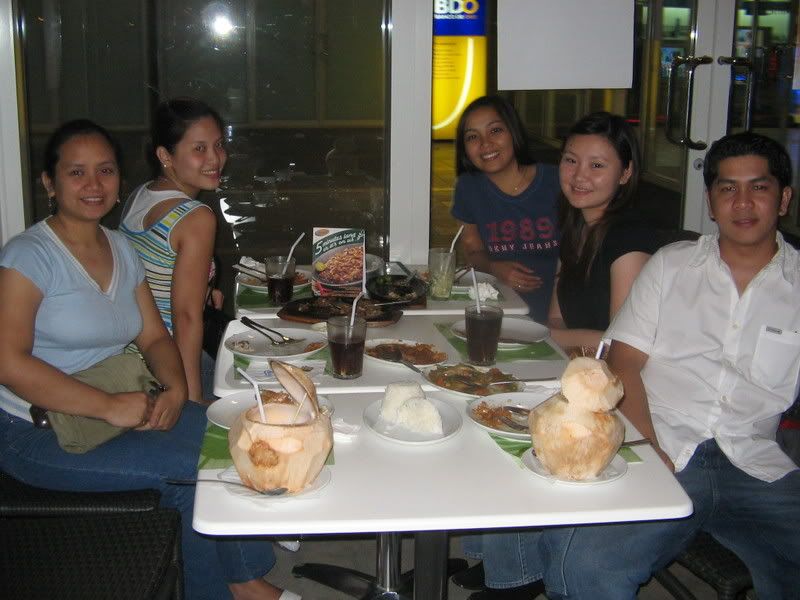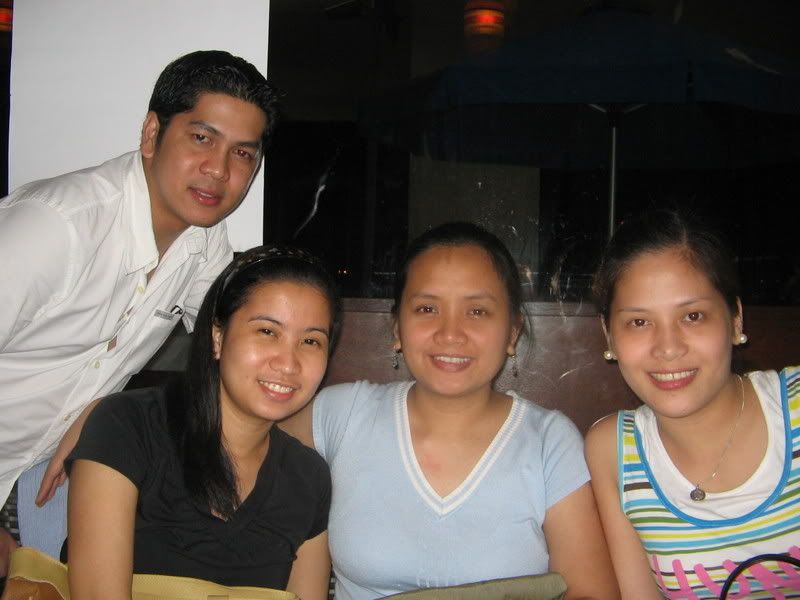 Allen :: Teti :: Lamae :: Blessilda
Allen (again?! ur always present in every pic) = Lamae = Blessie
Reasons to be Thankful for today:
1. For giving me another wonderful day to spend sometime with my family and friends
2. To Ira, Nancy and Cha for always being there for me...My sister friends! Nanc, thanks for the wonderful testi...
3. I was able to drive home safely from work eventhough I was really sleepy while driving.
4. Nice chat with an old friend (college days)
5. No Supervisor calls for today! woohoo!

Till next time....

Written by
chinad0ll31
Permalink
|
Blog about this entry
This entry has
4
comments:
Hide Recent |
Add your own