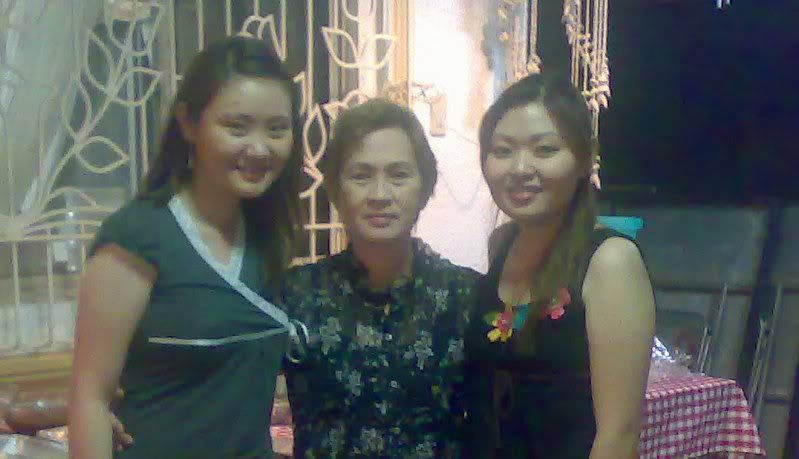 For the past fifty five years, daddy's life revolved around 3 ladies ~ Mommy, Sheela Ann and yours truly. We are the only girls in his life. In everything that he does(like decision making) he always make sure that mommy is always by his side. They always support each other no matter what. He is a very loving and caring father...and a

C

-

O

-

O

-

L

D

a

D

. I even remember that some of my friends would envy me for having cool and hip dad. We miss him so much! And I know that even if he is already in heaven he is happy watching over us, proud of what we have become. During his final days here on earth, I know and I can feel that he is worried of what might happen if he leaves us. I was worried too. Lossing a parent is one of the biggest fear I ever have. But it is his undying

>>

LOVE<< what makes us strong. A year has passed, but memories still remain. All of the cherished and wonderful moments with daddy will always remain in my heart. The photo above was taken last November 25. Daddy's first year death anniversary. We had prepared a dinner and invited our close friends and some of the members from our church...These are the people who stood by our side giving us support and comfort that we need. I thank you guys soooo much!
If all of you are wondering how come I named this entry as Brown Butterfly
well that is because..throughout the dinner, me, my mom and bhey saw this brown butterfly at the top of our main door. Even until late at night when all of the guest already left, the brown butterfly was still there. I know thats him, watching over us.
Well anyway, I don't have many pictures to share coz I fo actually forgot to re charge my cam...but good thing NiQ~ being a Girl's Scout was bringing her handy dandy cam.We had a mini photoshoot when all of the guest finally left. =) Mommy was also very happy to see her 3 favorite girls ~ Cha, Ann and NiQ she missed them so much. And for those who wasn't able to come, mommy was looking for you.


On that very same day, Arc was acting a bit weird, its not just me who noticed it but my sis as well. hmmm... I wonder what's goin on inside her fragile little mind. (little kc mdyo maliit po sya..in other words cute parang si Eric Cartman).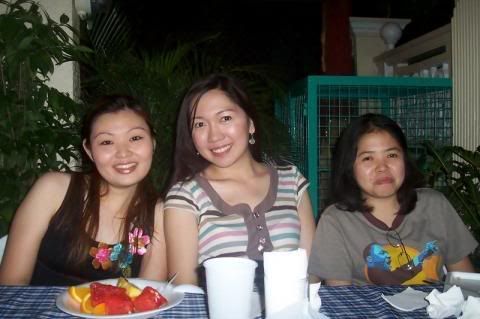 >>>Sheela Ann, NiQ & ArceliSam<<<
With Lovely Nikki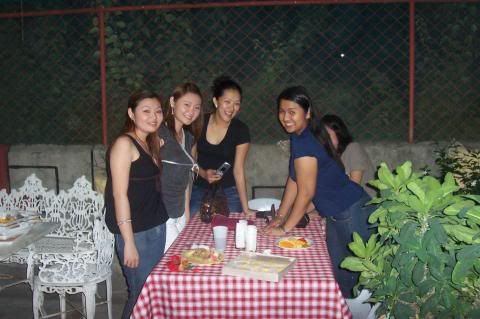 >>Bhey, Me, Ann, Cha & ArceliSam<< (Arc, sensya na
tinakpan ka nanaman ni Cha...bad nya noh? hihihi)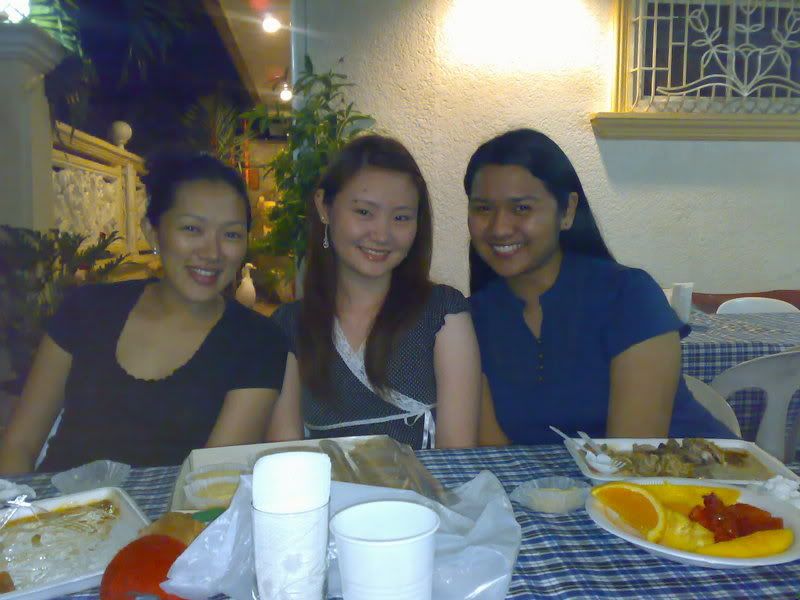 With my two bestbuddies=)

Another exciting is that we have just found out that my Cha's Mom and Nikki's mom were actually friends. Here is what happened....When Cha's mom arrived to pick her up, Cha wanted to introduce Nikki as her new friend. Now, when NiQ saw tita, she said that her face very familiar and then she asked where did they lived...and then she told tita her mom's name...Small World! Both of their mom's knew each other. ;) That was pretty exciting.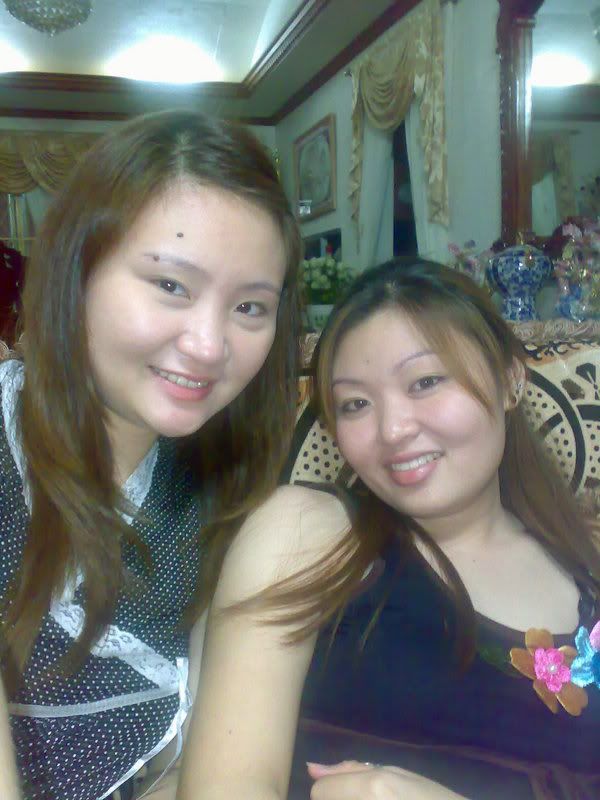 Me and my precious...after a very long busy day....were sooo tired..kaya ganyan na po itsura namen...this was taken around 1 am already.
Written by
chinad0ll31
Permalink
|
Blog about this entry
This entry has
3
comments:
Hide Recent |
Add your own