Finally! Its about time to update my blog. I've missed all of you guys and sorry I've been really busy last quarter specially last December. It's still January right? so I guess its better late than never and January ain't over yet and we're just 2 weeks early for Chinese New Year hehehe.... So here's a huge huge Hug and Kisses for you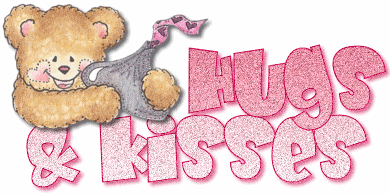 and I would like to greet all of you a Happy Happy New Year!
Do you remember my previous post? the one with "
Letter to Santa
"? If yes, then here's an update for you guys...Santa granted my wish and his helper

Santa Sweets did not just give me what I was asking for...he gave me a better one. I wished for an iPod Nano Multi Touch but he actually gave me iPod Touch 4th Gen. And the best part is I got this on my Birthday. Super Sweeeet right?! I guess it really pays if you're a goody good girl =)
I took a snapshot of my chic and kikay itouch...I'm still thinking of a cute name for this baby! =) Any suggestion?
Oh and of course it should be Pink!
2010 has been a good year and I'm praying that this 2011 it will be much much much better. This is gonna be a great year for us! And as for you my readers, I wish you Love, Joy, Peace, Hope and that we may live each day with zest, be the best that we can be and be a Blessing to others.